Most of the time when people go on vacation, they naturally think of staying in a hotel.  While that mindset has changed a bit with Airbnb's emergence, hotels are still the norm.  I'd like to show you that you have options when it comes to accommodations while traveling. There are a handful of reliable options when it comes to booking a place to stay. Staying in vacation condos or houses can be cheaper than a hotel, but that's not the only benefit.  You can have more space, more privacy, separate rooms, possibly laundry, and most important to me, a full kitchen. Vacation condo and house owners also often have useful items for their guests such as beach chairs, coolers, and recreational equipment.
VACATION CONDOS HAVE MORE SPACE & PRIVACY
Having a little more space than a hotel room is nice sometimes.  For instance, If someone wants to take a nap, they can do it without occupying the whole space.  Or, if someone wants to go to bed early, they're able to go to their own room. Often, condos and houses will have much more privacy too.  Everyone who occupies the housing next to you isn't coming and going regularly as they would be at a hotel.
In a vacation condo or house, you have more ability to live like you would if you actually lived in the place you're vacationing.  With laundry available in many units, you can throw your clothes in the wash if you spill mustard on your brand new white shirt.  You can dry that swimsuit before you stick it in your luggage. Just having the option to do laundry without any hassle is a nice amenity, especially if you're on a longer vacation.
PREPARING MEALS ON VACATION SAVES MONEY
The biggest reason I love staying in condos or houses while on vacation, is for the kitchen.  The ability to cook your own dinner, pack lunches for on the go, and have cold drinks readily available are so valuable.  Think about how much money you could save by not eating out for every single meal! Food, drinks and tips can really add up after just a few days, even if you're not going to the most expensive restaurants.  When my wife and I go to Hawaii, we definitely still eat out some of the time, but most of our meals are prepared in our condo. We pack lunches to take to the beach in our cooler on most days, which also saves us from having to pack everything up in the middle of our day to go eat.  Many of our dinners we prepare either in the kitchen or on a barbecue which are also usually included at condos.
VACATION CONDOS AREN'T FOR EVERYONE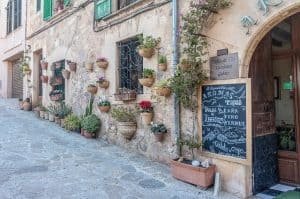 For some people, traveling is all about the food, in which case this may not be the best option.  For me, I don't care too much about food on vacation, other than trying some of the local specialties. I am happy to eat out a few times, and prepare the rest of my meals. Not only does this save a lot of money, but it is usually much healthier. Besides traveling with points and miles, this is one of the best ways to save money and make budget travel possible.
Next time you're booking a vacation, think about whether you want to stay in a hotel or in a vacation condo or house.  There are many options for finding vacation rentals that make it very easy to book. The one's I've used are VRBO and Airbnb.  I'd suggest checking out both when you're searching for a place to stay because the variety differs between the two.