Many people get confused about the differences between Chase Pay and Chase QuickPay and often consider them one and the same. However, they are quite different. In fact, each of them serves its own purpose and the only real similarity is their name. Granted both services are offered by Chase Bank, but Chase Pay is a mobile service, whereas Chase QuickPay is a method in which customers can send and receive money to family and friends.
Let's find out in more depth what the core differences are between "Chase QuickPay" and "Chase Pay". Below we'll detail how these two services offered by Chase work and what makes them different.
What is Chase QuickPay?
Customers who have a bank account at Chase Bank can use Chase QuickPay to send money to family or friends and can receive money from others upon request. Consider it more of a person-to-person electronic payment option that is similar to Venmo or the old Amazon Payments.
Benefits of using Chase QuickPay
You may have noticed Chase QuickPay with Zelle, which basically means the same thing as Chase QuickPay. Zelle is a partner of Chase Bank who used to offer this service to Chase customers. You may be asking, "Can this service be used by those who are not a Chase customer?" The answer to this question is "absolutely, yes". There are other banks that also use Zelle, which makes it easier for Chase customers to send and receive money using these banks.
Chase QuickPay makes it easy to split the costs of things with friends and family. When going out to dinner you won't have to have the bill split five ways, annoying your waiter or waitress. One person can pay with their credit card and everyone else can pay their share to that person by using Chase Pay.
Other Banks that use Zelle Payments
Wells Fargo Bank
Bank of America
Bank of Commerce
California Bank and Trust
Bank of Hawaii
Bank of the West
Capital One
First Citizens National Bank
TD Bank
U.S. Bank
Union Bank and Trust
USSA
How to Enroll for Chase QuickPay using the App
You can enroll in Chase QuickPay in about two minutes by using the Chase mobile app or by going online to Chase.com.
To enroll in the app, use your mobile device and sign in with your normal Chase.com credentials.
On the top left-hand corner select the menu button and then choose QuickPay with Zelle.
Get started by entering the email address of your choice followed by checking the appropriate box to agree to the terms and services.
It's as simple as that. You've just completed the Chase QuickPay registration process.
How to Enroll Online for Chase QuickPay
To enroll online, go to Chase.com and log into your account.
In the navigation menu on the top left of your screen, select Pay and Transfer, then choose Chase QuickPay with Zelle
Select the blue sign up box to move forward with the process
Be sure to read the service agreement as well as the privacy notice, afterward, select the appropriate box and then choose next to continue
You will need to add your mobile phone number or your email address so that you can be alerted when a payment is being sent or received. Select next to continue
You will need to go through a verification process during this step using the email address or the phone number that you provided in step five. Once you receive the verification code, type it in the box provided and select the activate button which then completes your registration
Sending Money through QuickPay
When you're ready to send money, simply get the email address or the phone number of the person that will be receiving the payment. If you need to set up recurring payments, you can do that too.
Requesting Money through QuickPay
To receive money, you can initiate the process by requesting money using the name of the sender and the phone number or email address and the amount that you are requesting. You can also select the option where the sender will determine how much they will be sending.
Alternatively, you may receive money that has been initiated by another individual. Meaning that you can receive money that you did not request.
Pros and Cons of Chase QuickPay
Some pros and cons associated with this transfer option consist of the following:
Pros
Cons
What is Chase Pay?
Chase Pay is a mobile payment option that has been set up by Chase Bank to make it easier for customers to make a secure payment online or through their mobile device relatively quickly. This service works with selected merchants by utilizing a wide variety of retailers.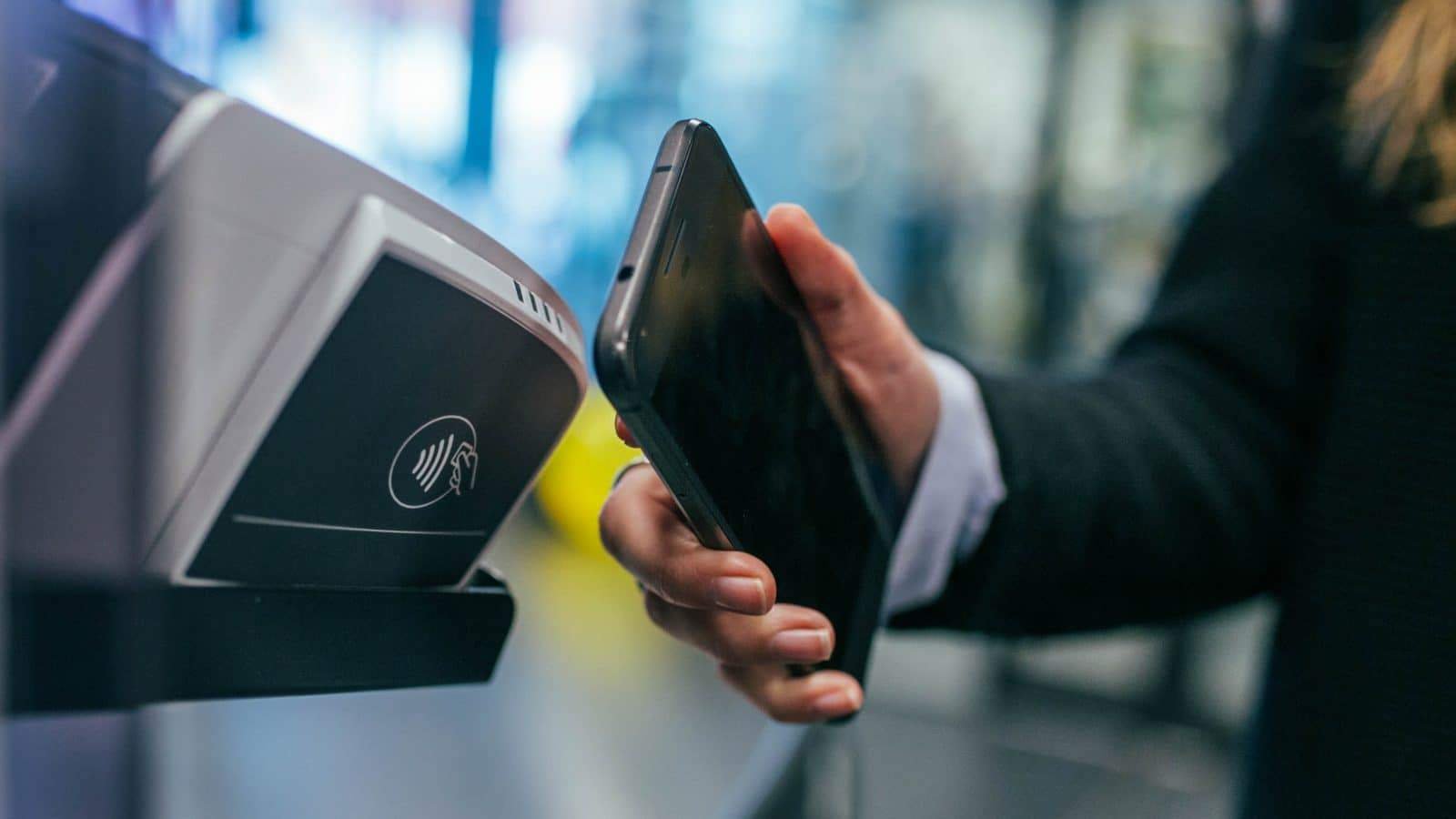 Benefits of using the Chase Pay App
The Chase Pay Service has been compared to Apple Pay and is known to be similar in many ways. Customers can use this service with any of their personal Chase cards. Including their Chase Liquid card and their Chase Visa cards. However, Chase business cards and the Mastercards are not eligible to be used with the Chase Pay service.
When paying you won't have to search through your wallet or purse for the card you want. You can put all your personal credit cards on the Chase Pay app and pay easily. You also won't have to carry as many cards in your wallet, helping with that sciatica your fat wallet is causing you. If you have a [earnist_link ref="chase-freedom" id="6315″]Chase Freedom[/earnist_link] card, you'll often earn 5X Ultimate Rewards on purchases when using Chase Pay. In 2018, Chase Pay was featured in the rotating category bonuses 3 out of 4 quarters on the Chase Freedom Calendar.
How to Enroll in Chase Pay
Enrolling in this service is easy. Simply sign into your Chase account by visiting Chase.com, then click on the navigation menu that is located in the top left-hand corner of your computer screen. Next, select Pay and Transfer, followed by choosing Chase Pay and then clicking on the blue Enroll button that is located at the top of your screen.
You will need to use one of your Chase debit or credit cards. You can do this by selecting the card of your choice from the drop-down menu. Whichever car you select will be the one that you will be able to use to make payments using Chase Pay. After the card of your choice has been chosen, select continue. That's all there is to it. You've successfully enrolled for Chase Pay. The great thing about it is if you decide to change your settings, all you need to do is just go back to "Pay & Transfer", followed by "Chase Pay"; then select the blue change settings option located at the bottom of your screen on the right side.
Where is Chase Pay Accepted?
Now you're ready to begin using this service. It's easy to use and works well with online payments that can be made from your mobile device. Here are some of the retailers that accept Chase Pay:
Fruit Bouquets
The Gap
Harry and David
Kung Fu Tea
Old Navy
La Madeleine
Potbelly
The Popcorn Factory
Park Mobile
Quiznos
Stockyards
Shell Gas
ShopRite
Tock
Walgreens
Walmart
Wolferman's
Using the Chase Pay Mobile App
You can also make purchases using your mobile device by downloading the app. You can use your same login credentials that are used when you log in to Chase.com.
The app works a lot easier when the location settings are turned on. This allows you to see which merchants that are near you accept this Chase Pay payment option. It also allows you to see what offers and discounts are available to you.
Take the following steps once you have the Chase Pay app open:
Once you get to a merchant that accepts this particular payment option, simply open the app, followed by selecting the blue "pay" button located at the bottom of your mobile phone or tablet. When doing so it brings up what's referred to as the QR code. This will be needed for the cashier to scan. While in the app you will also be able to identify the card that you will be paying for your purchase with.
Some merchants offer discounts and ways to save you money. To see those merchants that are nearby and can possibly save you money, select the More option that is located on the lower right side of your mobile device. Afterward, select Merchants to see a list of vendors in your area that accept this payment option.
Using Chase Pay on Your Computer
To make purchases online using the Chase Pay payment option, please follow the steps indicated below.
When making payments while online, you'll notice that it's a bit different than using the app. While you're online and shopping for various items, you'll want to look out for the Chase Pay logo. It has been provided to alert you that it is available to you as a payment option. You may be used to seeing payment options such as PayPal, Visa, MasterCard or American Express, but now Chase makes payment options available for their customers too through Chase Pay.
After going through the process in step 1, you will then be prompted to log into your regular Chase account. It will prompt you to the specific page so that you can select the card that you decide to use when making your purchase. You can either make a payment using cash or points (which is explained in more detail below.)
Select continue so that you can choose the shipping and delivery options of your choice as well as provide your shipping information. Before the transaction is completed you will be able to confirm your order.
Paying with Points using Chase Pay
If you decide to pay with points instead of with cash (which was the option made available to you in step 2), then the points option is certainly available to you. However, generally speaking, using your Chase Ultimate Rewards points to pay for online purchases is not the best option because of the lower value you'll receive. However, there may be times when it's a better option for you based on your personal situation. In any case, you will only receive 0.8 cents for each point.
By alternately using your Chase Ultimate Rewards to book travel in the Chase travel portal or Chase transfer partners, you will receive at least 1 cent per point, and sometimes up to 2 cents per point or more. This is why Chase Pay is not usually a good redemption option for Ultimate Rewards. It basically reduces the value that you would receive for each point.
For example, the points that you earn using the [earnist_link ref="chase-sapphire-preferred-card" id="6313″]Chase Sapphire Preferred Card[/earnist_link] are worth 1.25 cents each in the travel portal. Points that you earn using the [earnist_link ref="chase-sapphire-reserve-card" id="6311″]Chase Sapphire Reserve[/earnist_link] are worth 1.5 cents when using the travel portal. In addition to that, you can redeem for a lot more per point when you transfer them to any of Chase bank's travel partners.
Ordering Food with Chase Pay
Certain restaurants allow you to order directly on the Chase Pay app. Some of them even have special offers if you do so. For instance, right now I have an offer for $5 off my first Chase Pay order at Five Guys with no minimum order. I also have an offer to earn 3X points when I order at Five Guys with the Chase Pay app.
The other benefit of using Chase Pay to order food is that the food will be ready when you arrive at the restaurant. No waiting is always nice!
Pros and Cons of Chase Pay
Some pros and cons associated with the Chase Pay mobile app consist of the following:
Pros
Chase already has a solid customer base that it can tap into to capture a great deal of the market by using its loyal customers.
Is part of and backed by the Merchant Customer Exchange (MCX) system, a network of over 100,000 participating retail locations.
It uses the QR barcodes that can be scanned by any merchant that uses 2D barcode scanning.
Cons
Chase is a latecomer as far as the mobile payment processing market goes and still needs to compete with Apple Pay and Samsung Pay for market share.
Merchants who aren't associated with the MCX Consortium that supports the current platform will have some integration challenges.
Consumer usability issues are associated with a complicated check out process.
Popular Chase Credit Cards that offer Chase QuickPay and Chase Pay
Sapphire Preferred

Sapphire Reserve

Freedom Flex

Freedom Unlimited

Signup Bonus
60,000
60,000
$200 (20,000 pts)
Extra 1.5% for 1 yr
Bonus Spending Categories
3X on dining, 2X on travel
3X on travel and dining, 10X on Lyft
5% on select rotating quarterly categories
1.5% on all purchases
Annual Fee
$95
$550
$0
$0
Extra Perks
Baggage insurance, trip insurance, rental car insurance
$300 annual travel credit, TSA PreCheck or Global Entry, Priority Pass Select, Lyft Pink, Door Dash statement credits
Purchase protection, extended warranty
Purchase protection, extended warranty
Best for People Who...
Want a large introductory bonus

Like to Travel
Want a large introductory bonus

Want luxury travel benefits

Travel often
Want no annual fee

Also have a Sapphire card

Want to earn bonus points on spend
Want no annual fee

Also have a Sapphire card

Want simplicity in earning points
[earnist_link ref="chase-sapphire-preferred-card" id="6313"]Learn More >>[/earnist_link]
[earnist_link ref="chase-sapphire-reserve-card" id="6311"]Learn More >>[/earnist_link]
[earnist_link ref="chase-freedom" id="6315"]Learn More >>[/earnist_link]
[earnist_link ref="chase-freedom-unlimited-card" id="6346"]Learn More >>[/earnist_link]
Who Benefits from Chase QuickPay and Chase Pay?
Chase customers can benefit from both of these services along with most of their family members, friends, and retailers with whom they do business. By using Chase Pay through the mobile app or online, retailers that Chase customers do business with can receive more business when the service is used online or through the app. When the Chase QuickPay transfer option is used, those who know the customer can experience the convenience of using this service relatively quickly. Not only does it save time, but no additional cost or fees are associated with the transactions.